Seared salmon, cheesy cauliflower gratin, and cast iron-cooked asparagus
Seared salmon, cheesy cauliflower gratin, and cast iron-cooked asparagus — the cozy dinner I'm dreaming of as I board my flight tonight 😍 ✈️ This gratin is the perfect meal prep recipe — it stays fresh for 3-4 days in the fridge, and pairs just as perfectly with salmon (exhibit A) as it does with turkey (exhibit never— although I'm planning to serve it as a holiday dinner side dish this year 👏🏻🍗).⠀
-⠀
Sometimes, we just feel like eating a nice big piece of fish for dinner.  Wild sockeye salmon is one of our favorite weekday fish, because it is so quick and easy to cook.  It takes less then 10 minutes to pan-sear sockeye salmon filets to crispy-skin perfection.   Sockeye salmon is firmer than your regular salmon, with deep, orange-red color and rich, full, salmon-y flavor.  It is leaner than King Salmon, and less expensive.  I think sockeye salmon is best cooked simply — just make sure to not over cook it, as it will dry out.  Since David and I try to avoid eating farmed salmon as well as salmon with "added color" (usually goes hand in hand), sockeye salmon has become our favorite salmon variety to cook at home (along with coho salmon, which, when in season, is also delicious).  Currently, sockeye salmon found in super markets tend to be "previously frozen" (i.e. not in peak season), but we think they still taste delicious!
Here's how I pan sear my sockeye salmon filets:
Bring the salmon filets to room temperature.  Generously salt and pepper both sides of the salmon filets.
In a non-stick pan, drizzle some olive oil and heat over medium high heat.  Place the salmon filets in the pan, skin-side down.  Cook for 5 minutes.
Flip the filets, and cook for another 2 minutes.  Turn off the heat, but keep the salmon in the pan for another 1 minute.   Take the filets out of the pan and onto a plate.  Let them rest for a few minutes, then serve with a lemon wedge (optional).  The filets will be medium-rare.  Happy eating good Omega-3 fatty acids!
How To Make This Cheesy Cauliflower Gratin Recipe
FOR THE HERBED BREADCRUMB MIXTURE:
Tear the bread into fourths and place bread, 1 tablespoon grated Parmesan, 2 tablespoons Gruyere and dried herbs in a food processor fitted with the metal blade. Pulse 4-6 times until coarse crumbs form. Drizzle in the olive oil and pulse 2-3 more times or until the breadcrumbs are coated; set aside.
FOR THE CAULIFLOWER AU GRATIN:
Heat oven to 400°F and adjust the oven rack to middle position. Line a rimmed baking sheet with foil, and spray the foil with nonstick cooking spray. Spray an 8x11x2-inch baking dish with nonstick cooking spray; set aside.

Place the cauliflower florets on the prepared rimmed baking sheet and drizzle with 2 tablespoons olive oil; mix to coat. Cook the cauliflower at 400°F until lightly browned and tender or 15-20 minutes, turning after 10 minutes. When tender, remove from the oven and set aside.

While the cauliflower cooks, melt 2 tablespoons butter in medium-sized saucepan over low heat. Sprinkle the butter with flour and stir continuously for 2 minutes.

Pour hot milk over the butter-flour mixture, whisking continuously, until the mixture boils and thickens (1-2 minutes).

Remove the mixture from the heat, and add (while whisking constantly) ½ teaspoon kosher salt, black pepper, nutmeg, ½ cup grated Gruyere and Parmesan. Whisk until smooth.

Pour 1/3 sauce over the bottom of the prepared baking dish and layer the roasted cauliflower, evenly, over the sauce. Spread the remaining cheese sauce evenly over the cauliflower.

Set the tomato vines (or tomatoes) over the cauliflower/cheese mixture, and evenly sprinkle the breadcrumb mixture over the top. Drizzle the remaining 2 tablespoons melted butter over the top.

Bake at 400°F, 25-30, minutes or until bubbly and golden brown on top.

Serve the cauliflower gratin immediately or at room temperature.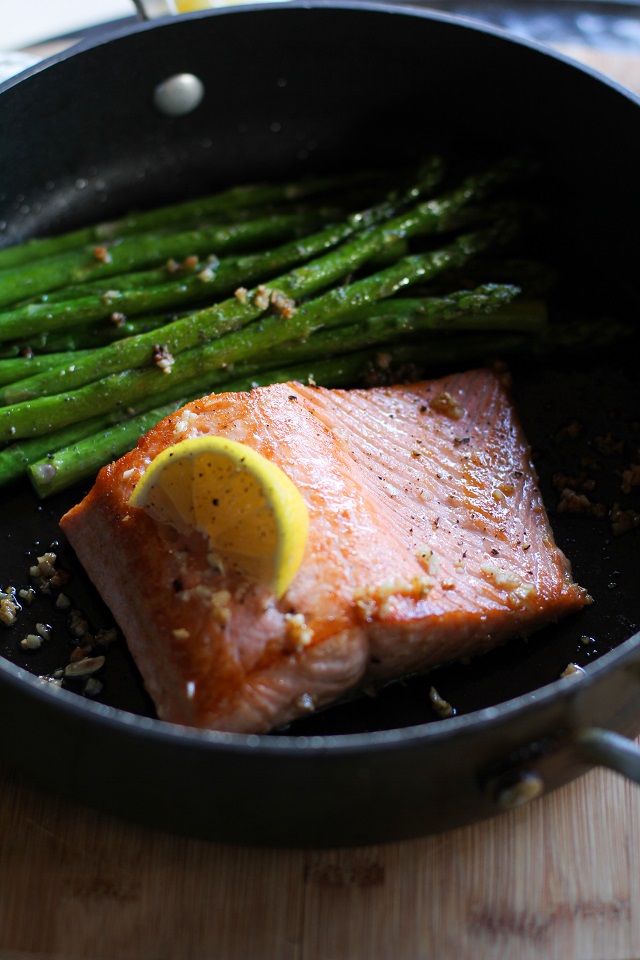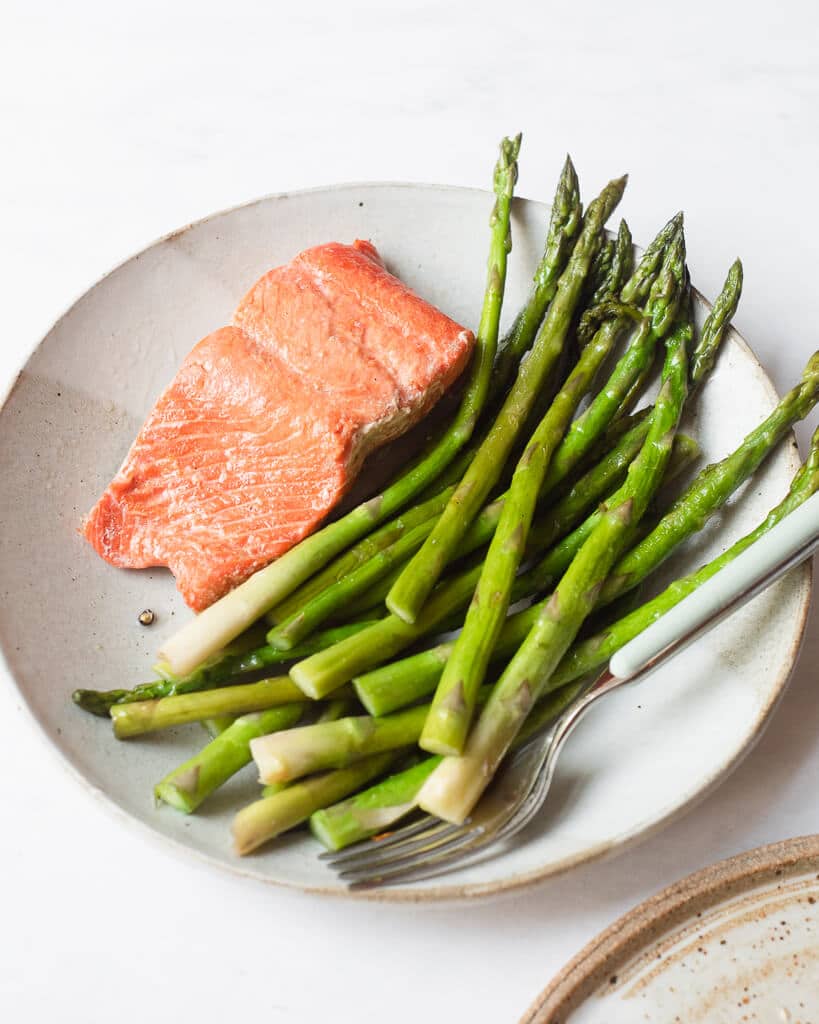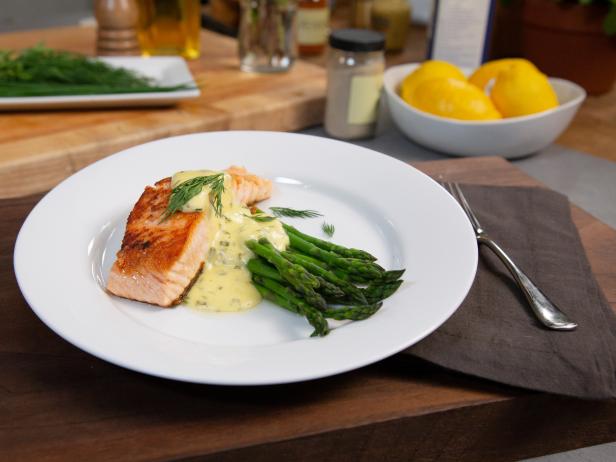 asparagusrecipes